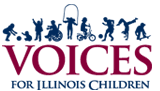 The remaining hearings:
October 28, Wednesday, in SPRINGFIELD at the Crowne Plaza Hotel, Plaza Room H
NOTE: Testimony at this hearing will be preceded by brief presentations from the Center for Tax & Budget Accountability and the Commission on Government Forecasting & Accountability. The presentations will begin at 1:00 p.m. and the Board will begin hearing testimony at 2:00 p.m.
Crowne Plaza Hotel
1 - 4 pm
(time has been extended to accommodate presentations)
Nov. 5, Thursday, in WHEELING Board Room, CCSD #21, 999 W. Dundee Rd., Wheeling
(Entry from East side of building only.)
6 - 8 pm
Dec. 9, Wednesday, in MUNDELEIN at the Lincoln School Multipurpose Room, Mundelein S.D. #75
200 West Maple, Mundelein
6 - 8 pm
A complete schedule of the events and relevant information is available at
ISBE's website.

---
Additional Resources